Daily

SUNDAY, OCTOBER 2, 9, 16, 23, 30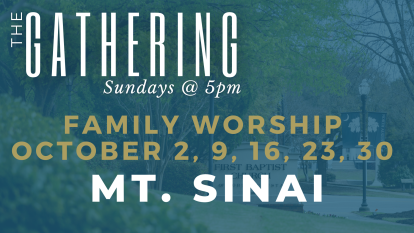 Join us every Sunday night during October for Pastor Stephen's T-shirt Series. He'll review the five words that helped develop our church family's 10-year plan! Meet us in Mt. Sinai (2nd floor of Children's Learning Center) for a great time of worship, fellowship, and the Word.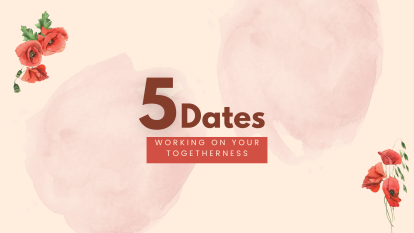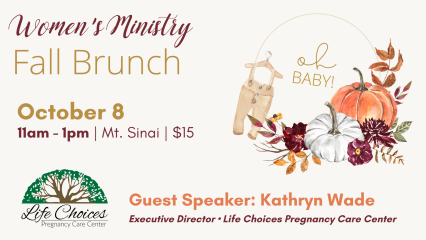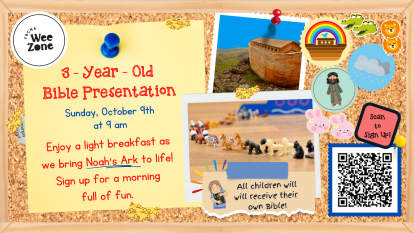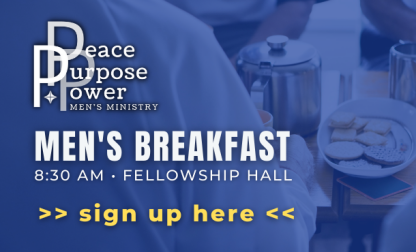 SATURDAY, OCTOBER 15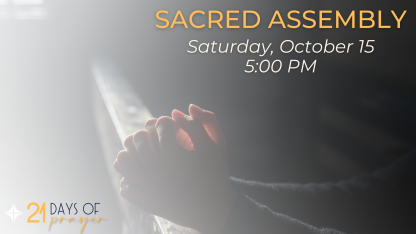 We are kicking off our fall 21 Days of Prayer with a Sacred Assembly. Our purpose Saturday night is to consecrate a people, place, and time to align ourselves with God's Holy Word and Holy Spirit in pursuit of His miraculous intervention in our lives, the Church, and our community. If you're looking for a breakthrough, answers to prayer, guidance from the Lord, or want a fresh filling of the Holy Spirit, you need to be there.
SUNDAY, OCTOBER 16 - NOVEMBER 6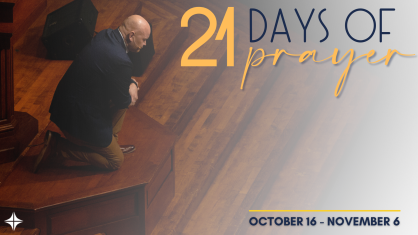 This is your personal invitation to join us in prayer and fasting for a fresh filling of the Holy Spirit. There is so much going on in our lives and the world. Let's gather for 21 days and cry out to God. What is heavy in your life? What do you feel is missing? He is the only one who can fill the void. Let's seek Him relentlessly until we sense a measurable presence of God.
SUNDAY, OCTOBER 23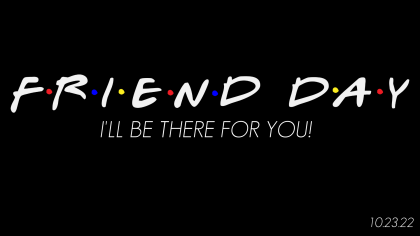 Friend Day is almost here, and we can't wait to be there for you and your friend! Spend time praying about who you can invite to visit our church family. Who is close to you but far from God? Who needs connection? Who needs godly people who can love them in their imperfections? Invite them, drive them, sit with them. They have what we need, and we have what they need. Just remember, we'll be there for you!
THURSDAY, OCTOBER 27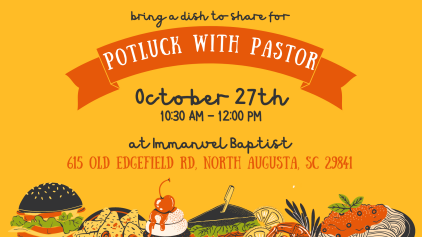 SATURDAY, OCTOBER 29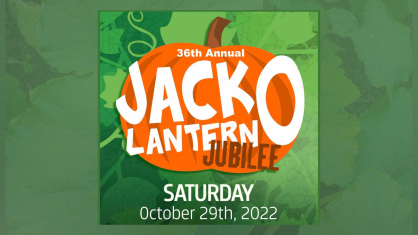 SUNDAY, OCTOBER 30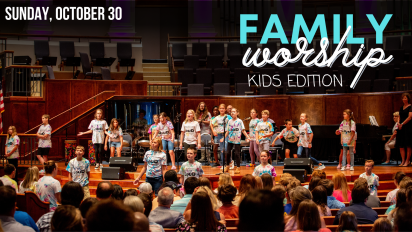 What a way to close out Family month with Family Worship, Kids Edition. 31 Days, so many events, so much to celebrate. Join us Sunday, October 30th, as multiple generations gather in one place to worship together. Our KidZone Praise Team is exceptional. And let's be honest, we are looking at the next generation of worship leaders for our church. This is a great physical reminder to continue training up our kids, students, and young adults. Remember, there is no childcare for kids ages 4K and up on Family Worship, Kids Edition weekend. We look forward to the kids joining us in service!