Friday, November 04, 2022 - Sunday, November 06, 2022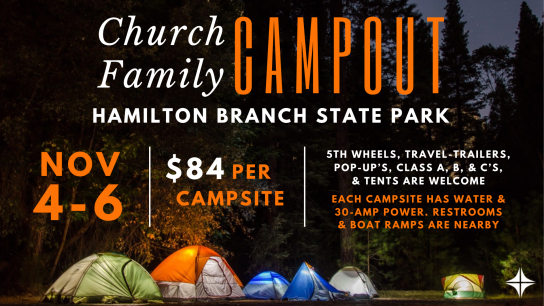 For: Our Church Family
What: We are excited about our next church family campout!
Where: Hamilton Branch State Park
When: Friday 11/4 through Sunday 11/6
Cost: $84 per camp site (non-refundable after August 21st)
Camping: 5th wheels, travel-trailers, pop-ups, class A, B, & C's and tents are welcome
Contact: For more info, to receive a detailed site list, or to sign up contact Derrick Lamar at 706-755-9497 or
Deadline to sign up & pay is Sunday, August 21. If you would like to join the trip after August 21, you will need to book the site through the state park website.