Monday, July 25, 2022, 9:00 AM - Friday, July 29, 2022, 3:30 PM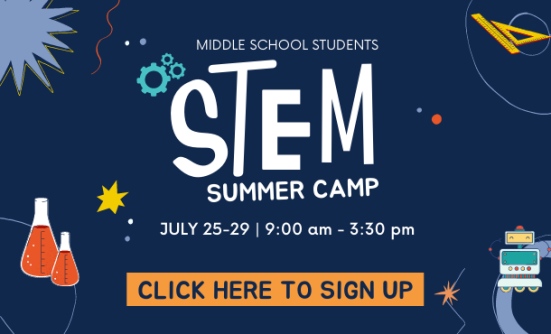 We are excited to host STEM Camp this summer!
WHO: For Middle Schoolers (6th-8th grade)
WHAT: STEM Camp is a week-long event where students will have the opportunity to learn forward in the exploration of technology with the integration of agriculture and align with the core mathematics and science. We will have laptops rented for the students as well as "FarmBeat" kits which were created in partnership with Microsoft and the National FFA organization. They will learn to apply AI (Artificial Intelligence) to solve real-world problems while acquiring basic AI and Data Literacy within the context of agriculture.
WHEN: Monday - Friday, July 25-29
TIME: 9:00 am - 3:30 pm
WHERE: First Baptist North Augusta (602 Georgia Ave. 29841) room W113/114
COST: $140 per student
Curriculum Background & Alignment
Feeding a world population that is estimated to reach between 9 – 10 billion people by the year 2050 requires an overhaul of the efficiency of our food production system. In response, agricultural producers are optimizing crop production and conserving the limited natural resources necessary for sustainable agriculture by integrating new and innovative "smart farming" technologies, such as sensors, IoT-driven cloud computing, automation, big data intelligence, Machine Learning (ML), and Artificial Intelligence (AI).
During the camp, students will learn how sensors collect and store data. They will construct an agent to react to soil conditions. Then, they will use multiple big datasets to extract data intelligence about the best locations for greenhouses.
All agricultural concepts and performance objectives in the FarmBeats activities are aligned with Computer Science Teachers Association standards, Next Generation Science standards, and Common Core State standards for high school mathematics.