Thursday, January 13, 2022 - Thursday, April 14, 2022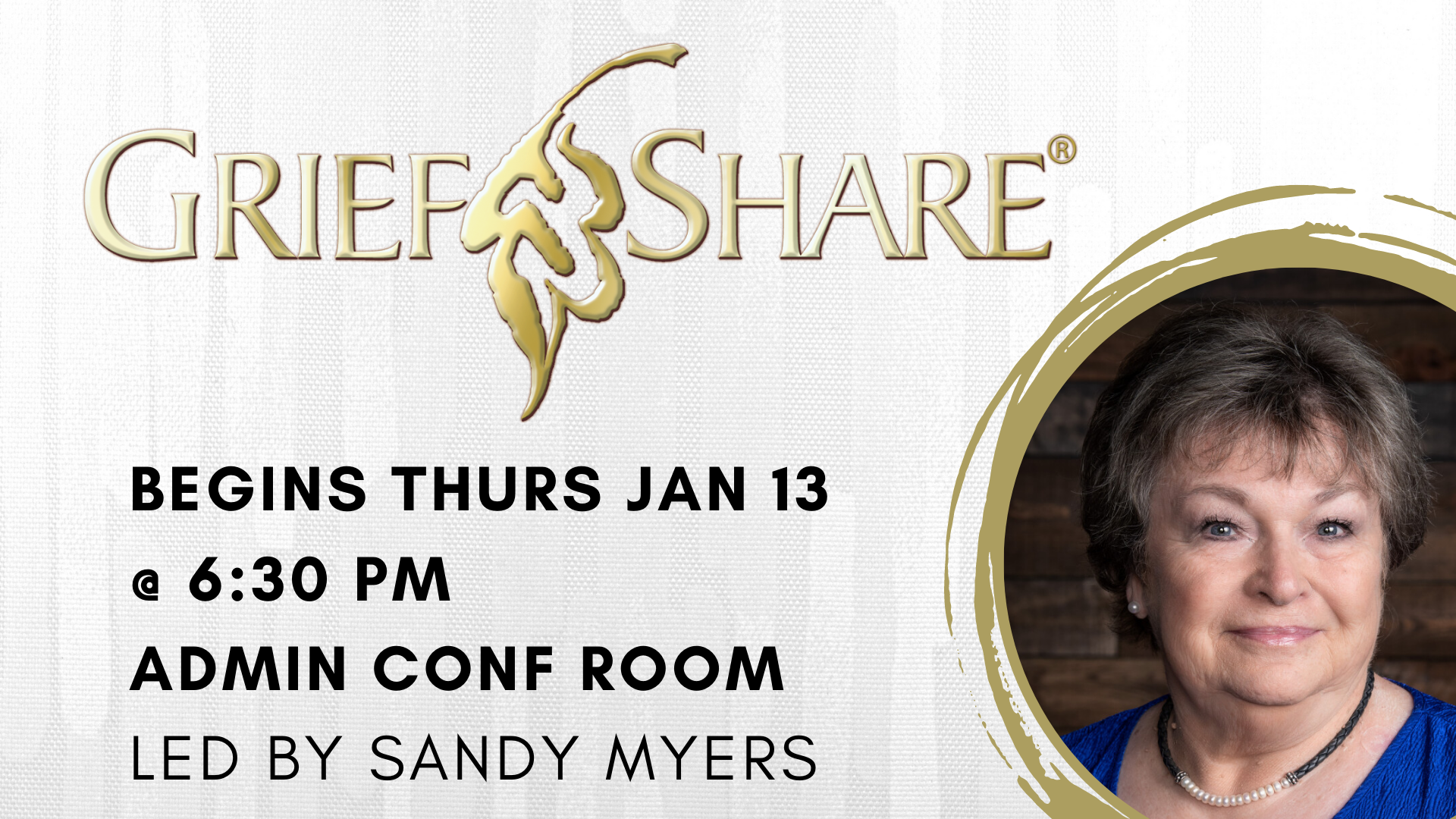 It hurts to lose someone, and GriefShare is here for those grieving the loss of a loved one. GriefShare is is a friendly, caring group of people who will walk alongside you through one of life's most difficult experiences. You don't have to go through the grieving process alone.
We will meet in the conference room of the Administration Building, 625 Georgia Ave. 29841 beginning Thursday, January 13 @ 6:30 pm.