Saturday, January 29, 2022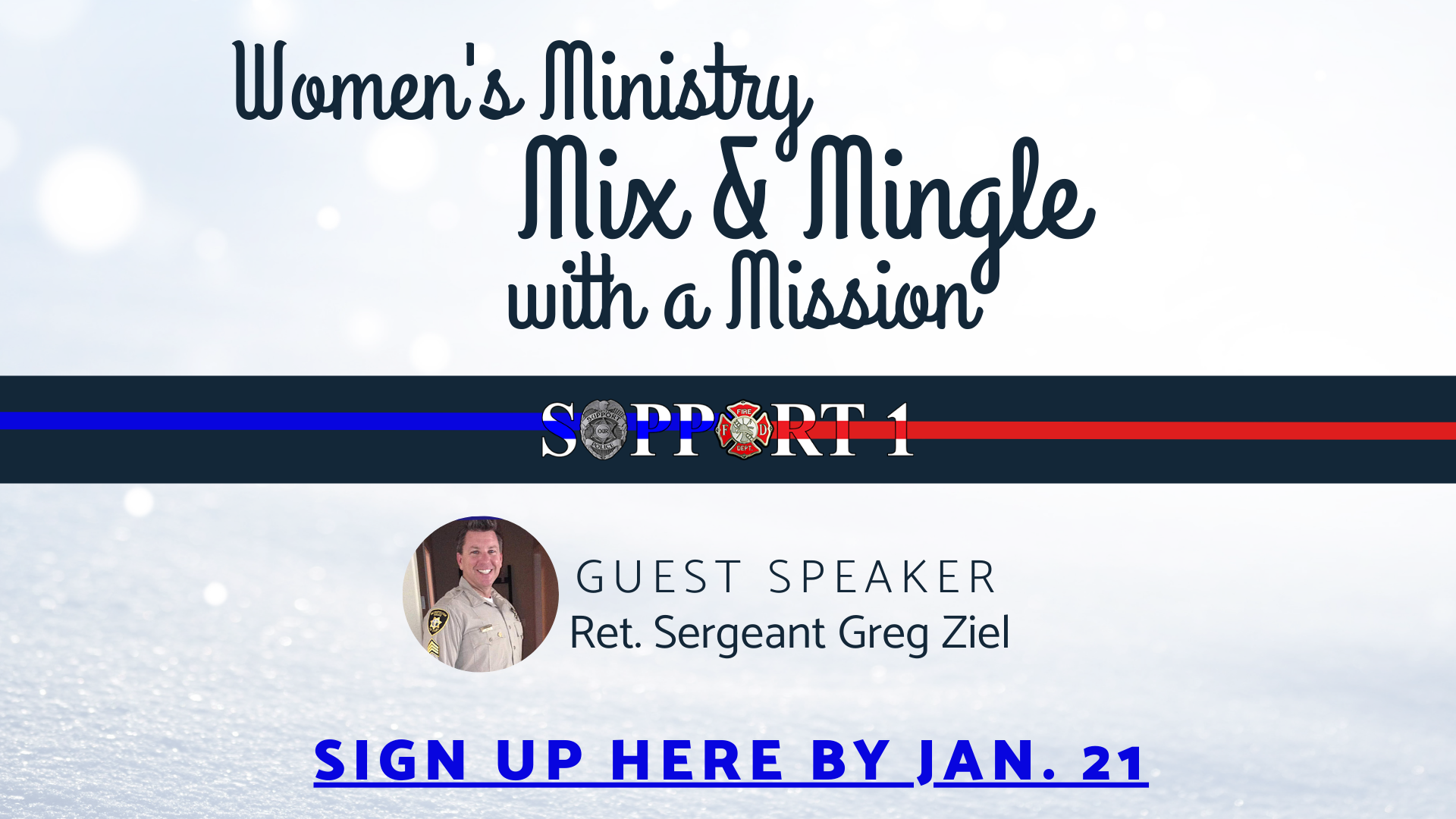 Start your New Year with a Mission:
Saturday, January 29 10:00 am - 12:00 pm in Mt. Sinai (2nd floor of Children's Learning Center/KidZone)
We are so excited that Greg Ziel will be our guest speaker for our Mix and Mingle with a Mission to bring awareness to PTSD and the work of Support 1 in the CSRA that supports our Emergency First Responders involved in critical incidents.
A retired Police Sergeant with the Las Vegas Metropolitan Police Department, Greg spent 21.5 years in the department and worked assignments in Patrol, The Problem Solving Unit, Gang Unit, and Narcotics. He spent his last 4 years supervising a joint narcotics task force with DEA and Las Vegas Metro. Greg was involved in an officer-involved shooting in 1999 which affected him and later developed into Post Traumatic Stress Disorder.
Mark your calendar and plan to join us for tea and refreshments as we hear Greg spill the tea on PTSD.
First Responders are invited and encouraged to attend.
The following donations will be accepted for Support 1 Ministry: