Second Tuesday of the month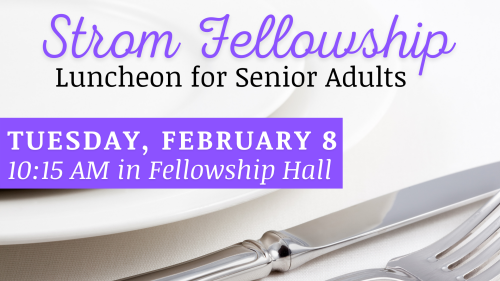 Senior Adults! You are invited to join us for our monthly lunch and program.
THE MENU: Vegetable Beef Soup, fresh green salad, corn bread

THE PROGRAM: Presented by the children from the FBCNA Weekday Education Program.
Call Esther in the church office, 803-279-6370 to sign up to attend!
Please turn in your reservation by noon on Tuesday, February 1.