Second Tuesday of the month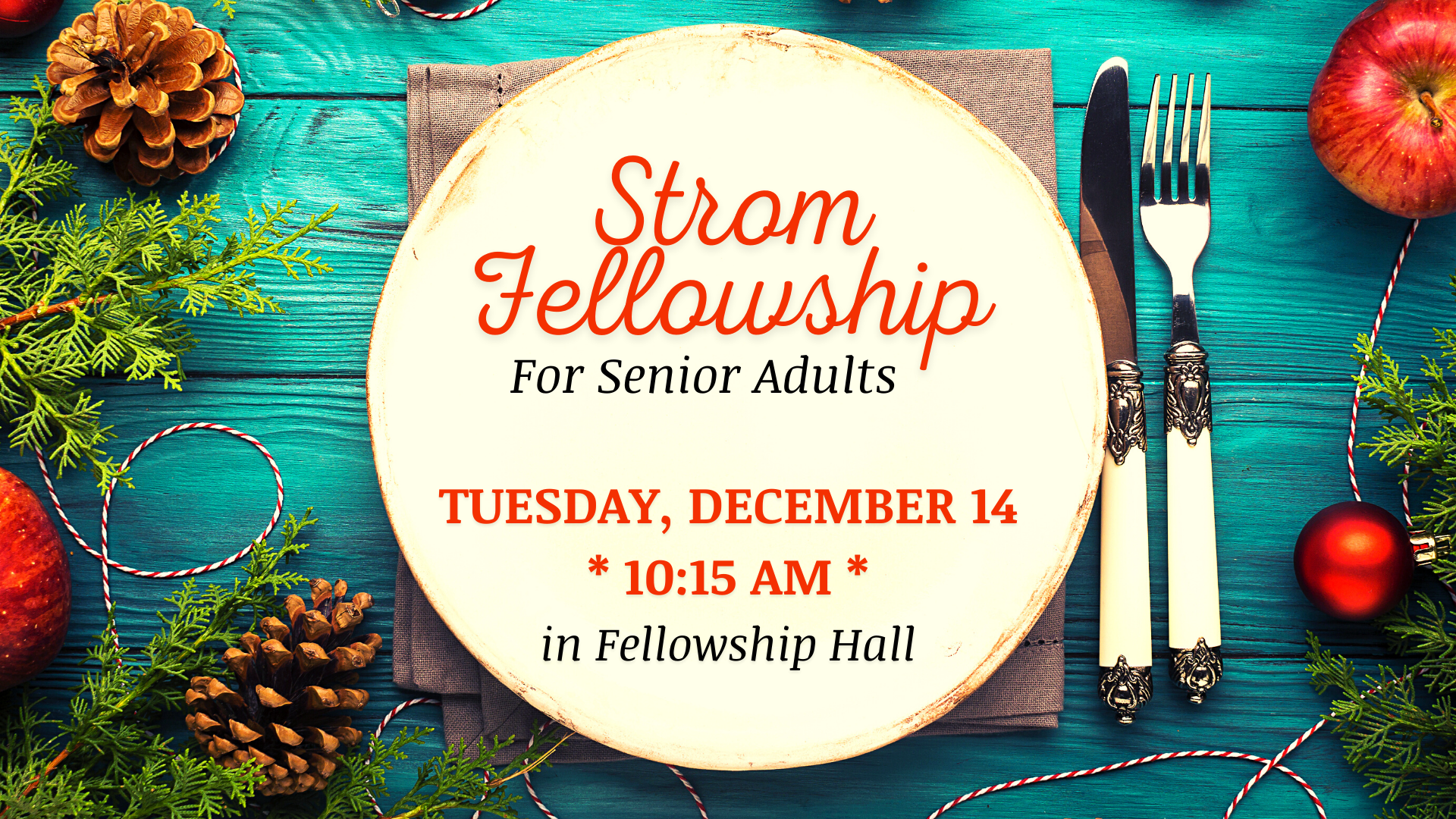 Senior Adults! You are invited to join us for our monthly lunch and program.
THE MENU: Pot roast, mashed potatoes, green beans, cream style corn, rolls, and red velvet cake
Program presented by Matthew Dickerson, The Dulcimer Guy with Christmas sounds for the holiday spirit!
Call Wanda Wiggins at 803-279-2863 to reserve your spot.
Please turn in your reservation by noon on December 7.