Daily from 11/28/2021 to 01/02/2022
The Lottie Moon Christmas Offering® is an annual offering collected by Southern Baptists to support international missions. The offering was officially named in 1918 by Woman's Missionary Union in honor of the missionary to China who urged churches to start it and give sacrificially.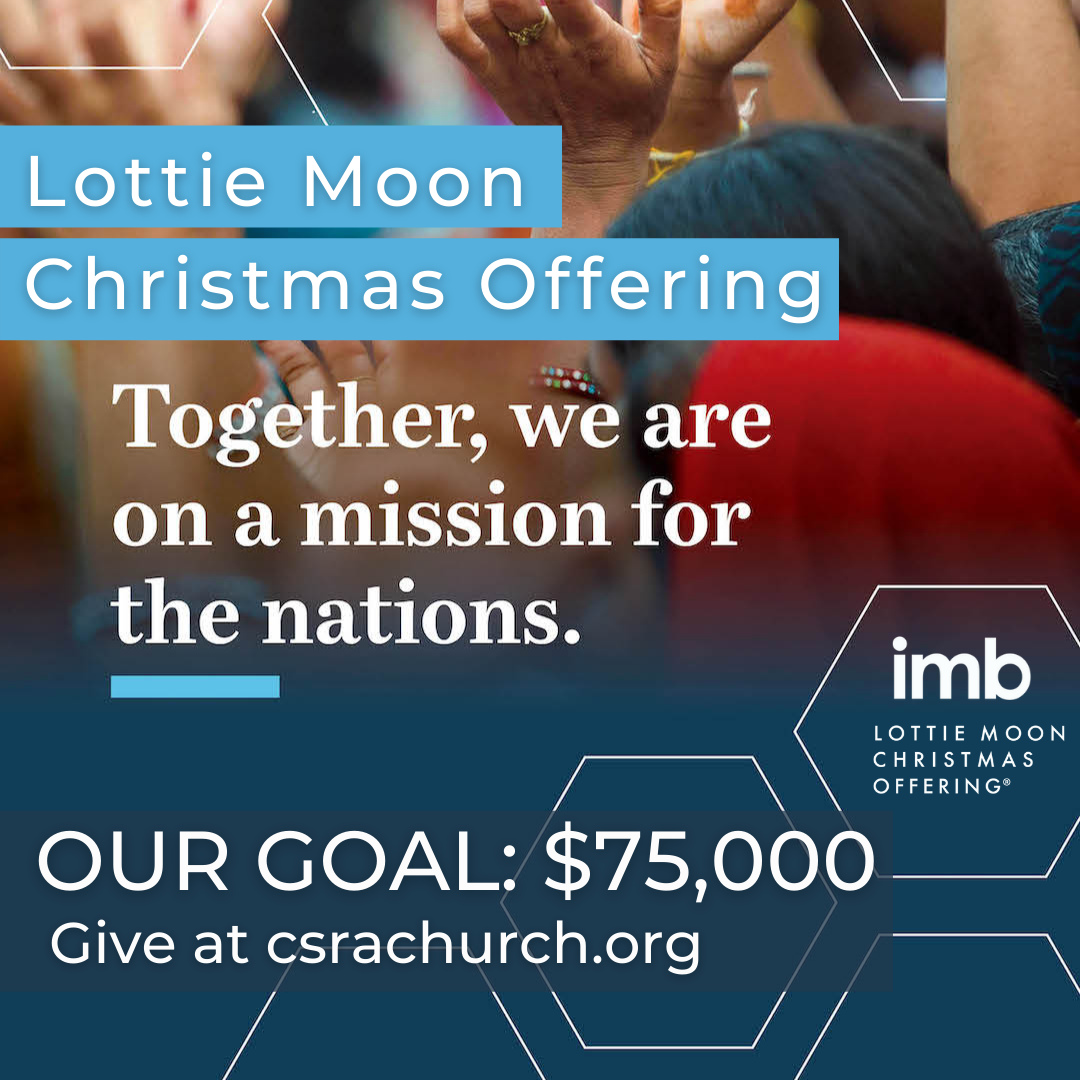 Each day of prayer for international missions will highlight what God is doing around the world, and give you tangible ways to pray. Click on each image below to download a brief prayer guide for the day.