Daily from 11/18/2021 to 12/19/2021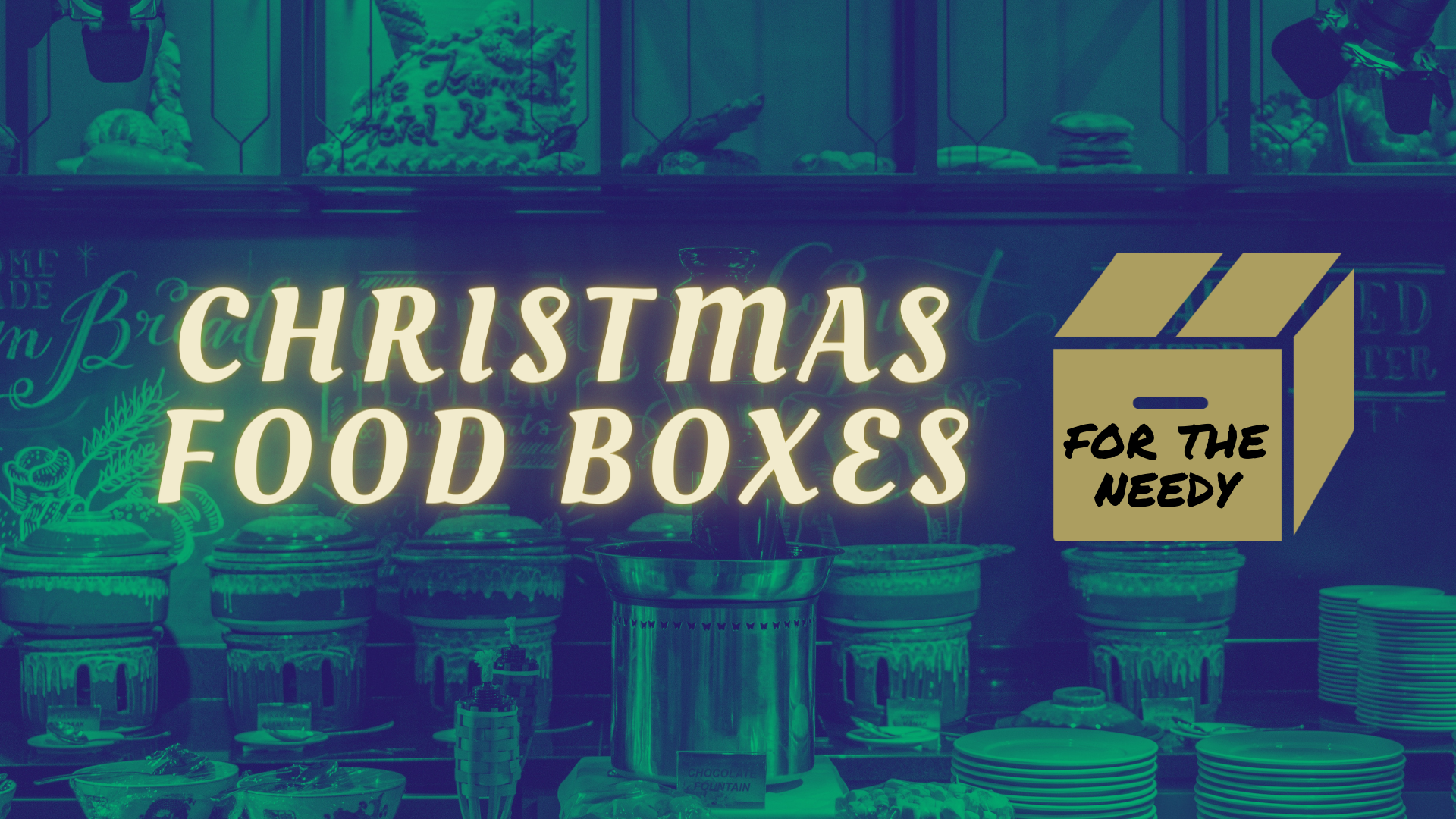 We need your help!!
Christmas is not always a merry time for everyone. With that in mind, we are putting together food boxes to distribute to families in need.
Please submit names of families in need by calling 803-279-6370 by December 16th.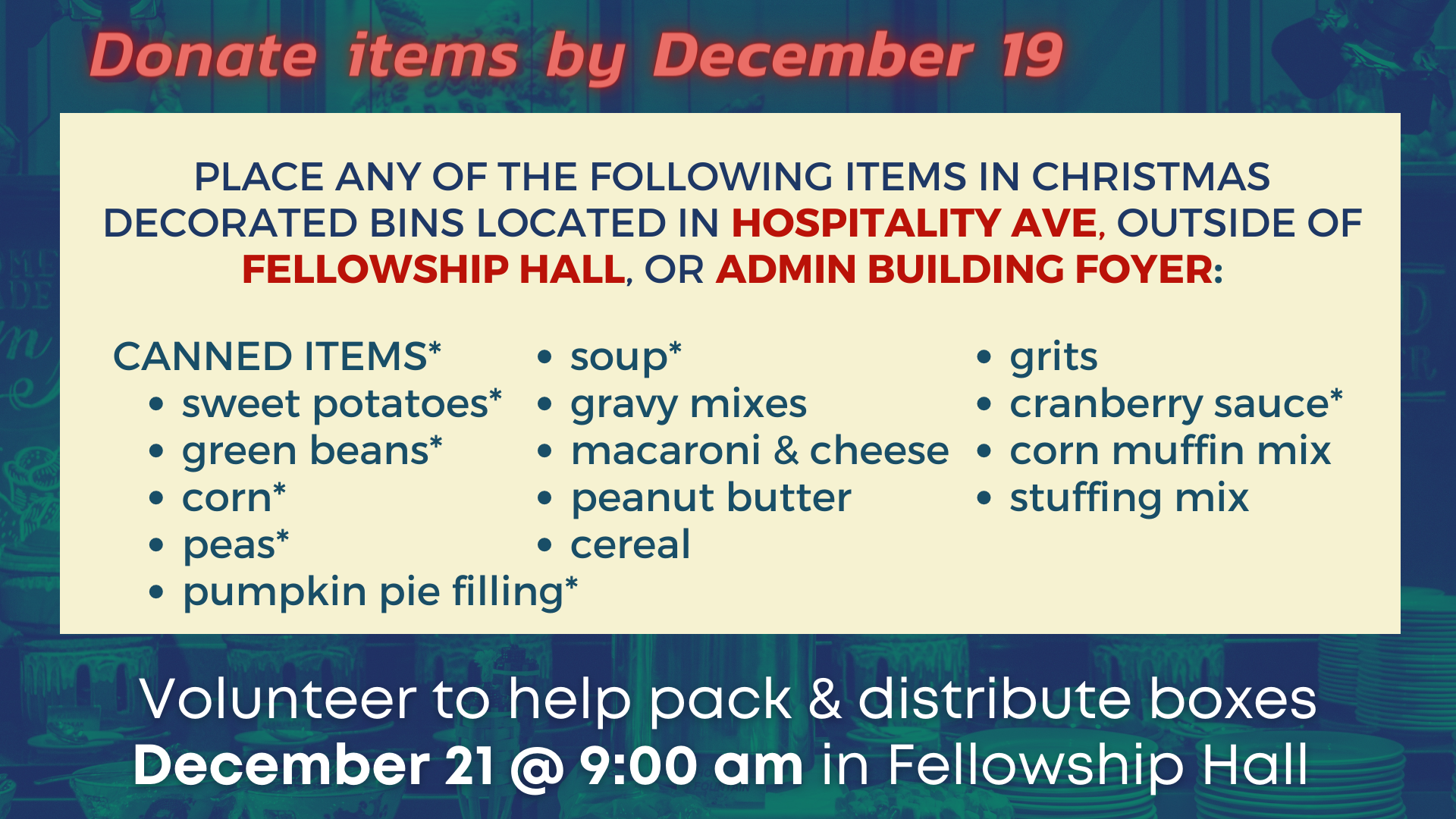 Please place any of the items above in Christmas decorated bins located in Hospitality Ave, outside of the Fellowship Hall, or in the Admin building foyer.
Thank you so much for your generosity!